My favorite food is mashed potatoes and gravy. 100 percent. It has been my favorite food my entire life. I love the smooth creaminess of a good mashed tater, however it's not something that frequently fits in with my clean eating plan.
Mashed cauliflower
I heard many times about mashed cauliflower, but never thought of giving it a try. For one, I wasn't sure that I liked cauliflower. Also some of the recipes seemed complicated for a side that I wasn't sure I would like.
Last night, however I put on my "
Adventurous April
" apron and made a very easy, very delicious batch of mashed cauliflower.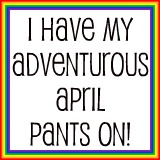 I took a million shortcuts with this recipe. I used pre-cut cauliflower. I microwaved it. I added pre-diced garlic. It still tasted amazing! It gave me creamy texture that I craved and added a filling component to our dinner.
Give this recipe a try and tell me if you're a cauliflower convert.
Garlic Mashed Cauliflower
Ingredients:
1 bag pre-cut cauliflower
1 tablespoon chopped garlic
1/2 tablespoon EVOO
1 tablespoon organic milk (or non-dairy milk or broth) to help achieve desired consistency
Salt and pepper
Directions:
Microwave cauliflower for 4 minutes
Place cooked cauliflower, garlic, EVOO, salt, and pepper in a food processor.
Blend. Add milk (or broth) and blend until desired consistency is reached.
Cauliflower is a low-calorie veggie that has phytochemicals that are thought to help prevent against breast, colon, prostate, cervical, and ovarian cancers. It is also a good source of Vitamin C and several of the B-vitamins.
What's your favorite way to eat cauliflower?
Love and florets,


Carissa & Kyle